About Thorne Leggett Funeral Directors
Thorne Leggett Funeral Directors has been providing services within the local area for over 30 years.
In 1991, two experienced Funeral Directors saw a need for a new Funeral Director practice to serve the local area of Surrey and Hampshire. Geoffrey Thorne was working with his father at Kemp & Stevens in Alton, while David Leggett had been a funeral director in Farnham for many years.
The partnership of Thorne-Leggett was established and their first office opened soon after in Whitehill with much success. David and Geoff were determined to build their business on their principles of total professionalism and always making the client their absolute priority. David retired in 2009, and Geoffrey opened the second office in Farnham in 2012.
Here at Thorne Leggett Funeral Directors we offer an affordable prepaid funeral plan, Choice, so that you can arrange and pay for a funeral in advance. This could protect your family from rising costs and remove uncertainty about your wishes.
If you would like to talk to us about planning a funeral, or our Choice plan, please come and see us in any of our funeral homes, or if you'd rather we can arrange a home visit. We're also available 24 hours a day on the phone so if you need anything please don't hesitate to call your local funeral home.
Meet the Team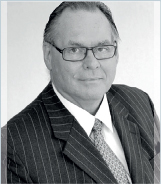 Geoffrey Thorne
Founder
Geoff, the son of a funeral director, spent four years in London training at two large funeral directors. Returning to Alton as a fully qualified Embalmer, then gaining the Diploma in Funeral Directing. Geoff was the 31st member to join the British Institute of Funeral Directors on its formation.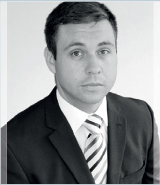 Robin Thorne
Business Principal
Geoff & Gill's youngest son, Robin, grew up and was educated in Alton. He joined the business in 2000. He holds the Diploma in Funeral Directing and is a licensed member of the British Institute of Funeral Directors. Robin is married to Megan and they enjoy dog walking and socialising.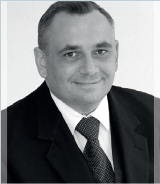 Simon Goff
Funeral Director
Simon grew up in Farnham and was educated at All Hallows School. Simon first gained experience in the funeral industry with Geoff's father at Kemp & Stevens. In 2009, on the retirement of David Leggett he joined Geoff at Thorne-Leggett, to learn more about the business and train for the Diploma in Funeral Directing, which he gained in 2012. Simon is a licenced member of the British Institute of Funeral Directors. Simon enjoys travelling, walking his dog and spending time with family and friends.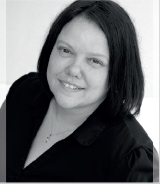 Claire Greenshields
Receptionist
Claire came to work at Thorne-Leggett in 2012, taking up her role as receptionist in the Whitehill office. Claire has always lived in the area and she possesses an invaluable knowledge of the local area and its people. In her spare time, Claire enjoys photography and is much valued in her role as secretary to her local branch of the British Legion.
Our Values
Pride
We take pride in everything we do. Our aim is that everyone who works for Funeral Partners shares our values.
Helping People
Our business exists to help the bereaved to make fitting arrangements for their loved one's last journey and to provide lasting memories for family and friends. We do this with a positive, caring and understanding approach.
Respect for everyone
We value diversity and treat everyone with the same respect, courtesy and dignity.
Professional Standards
We are a professional organisation and we strive to achieve the highest possible standards in everything we do and to improve upon these standards continuously.
Accept responsibility
We accept responsibility for our actions both as a company and as individuals.
Partnership
We believe that we can only achieve our goals by working together in partnership with client families, suppliers and our employees.